START SMALL AND MAKE IT GREAT – THE MICROSTUDIO MODEL
Always wanted to start a business that requires low financial investment and is cost-effective in maintenance? One you can grow and improve with setting your own pace?
More than 2000 EMS studios are working with XBody devices worldwide, open yours today!
JOIN THE GROWING NUMBER OF EMS STUDIO OWNERS WORLDWIDE
EMS training is the talk of the town everywhere – not just business owners, but end users are also increasingly interested in this future-oriented training method. Why?
The sessions are short, trendy and extremely intense! Client recommendation rate is extremely high in the EMS sector, meaning clients are happy with the results they can achieve, so the demand is existing and can be boosted easily.
The EMS microstudio business model is a proven and very popular concept all over the world, known for its low investment requirements and its massive potential for quick return on investment with low risk factor.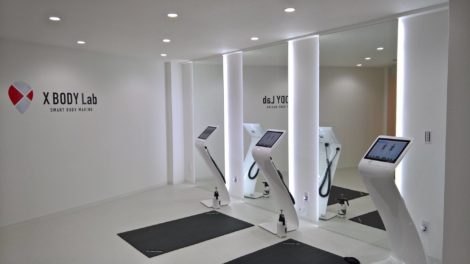 GROW WITH XBODY
The business concepts and devices of XBody were designed to give you the opportunity of growth without any unnecessary investments you might not be using as your business grows.  You can start with a lower financial investment now and add more resources to your business at your own pace.
The Microstudio Business Concept can be implemented even with a smaller space (around 45 sqm) with one device at the begining, offering 1-on-1 personal trainings. If you have chosen Actiwave as your first EMS tool, the options for training more clients at the same time with the same device can be added gradually, according to your needs and possibilities.
Thanks to XBody's versatile technology, you can add several type of sport specific and functional training methods to your service portfolio along the way as well.
WE HELP YOU SUCCEED
Our business relationship won't stop with delivery. We are here for you to help you succed, with many years of experience from all over the world, comprehensive know-how, tips and tricks of the industry, ROI calculations, marketing plan studies and examples and the knowledge base of the EMS Trainer Institute, we are striving to provide you with all the information you might need to run your business smoothly and to maximize your device and human resource utilization. Moreover, we are happy to list your studio on our website to drive traffic to your business.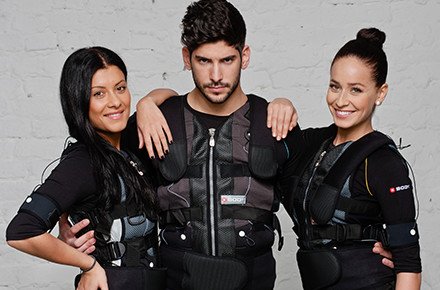 Start it small, make it great.
There is no other business opportunity in the Fitness markets quite like the Microstudio model of XBody. Its fast returns on investment and low risk-factor make it the most popular business model in the EMS industry.
XBody Actiwave makes it possible to achieve a completely new level of profitability with the Microstudio model. Its Dual training feature allows you to train double the amount of clients with only one device, reducing the investment costs and doubling your turnover.
The ideal model for anyone from the smallest starting studios to the largest EMS franchises, the Microstudio model is your easiest and safest way to success.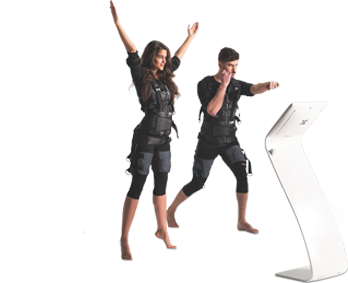 BENEFITS OF THE MICROSTUDIO MODEL
The Microstudio model offers never before seen business opportunities in the Fitness markets.
LETS GET IN TOUCH

WANT TO KNOW MORE ABOUT XBODY EMS TRAINING DEVICES?
Contact us, we will answer your questions and give you a personalized quote for your business needs.