WHY XBODY?
It is XBody's mission to always provide its business partners with innovative, unique, efficient, powerful, versatile and profitable concepts in the EMS business.
We are not just selling equipment but also provide complete business support and know-how to help you succeed.

ALWAYS ONE STEP AHEAD
XBody… The Professional Training Experience

XBody devices have been designed and developed to provide trainers and businesses a professional tool to be able to offer high-quality services to clients. Our devices are not simply tablets nor are they cheap home-fitness devices. They are durable, reliable tools that you can run a business with. They are designed by qualified engineers and manufactured with cutting-edge technology using only the highest quality materials in our own production facility.
MADE IN EUROPE
WE CREATE OUR DEVICES IN OUR OWN MANUFACTURING FACILITY
XBody has its own in-house development team and manufacturing facility which are key components to our success in continual developments and improvements in hardware and software aspects.
Our manufacturing process is reinforced by a controlled supply chain which grants the highest quality.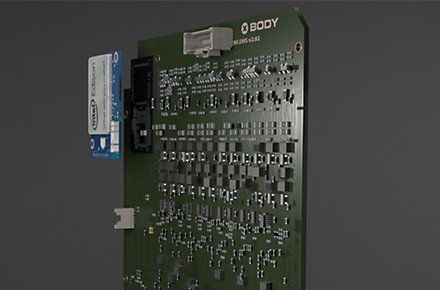 IN-HOUSE RESEARCH AND DEVELOPMENT TEAM
Our Research and Development Team continuously works on delivering improvements that make the usage of our device convenient, our softwares, features and services up-to-date, and always at least one step ahead of our competitors.
SMART, ELEGANT, BEAUTIFUL DESIGN
XBody's clean, sophisticated design and multi-touch screen will make any studio look high-tech and innovative. Our ready-to-use studio design concepts will help you further in creating an attractive environment.
Learn more about XBody devices and their features to find out why they are so popular and unique on the EMS market.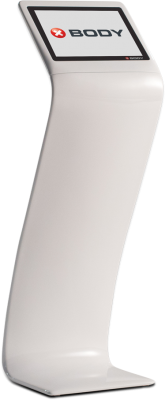 WE CARE ABOUT YOUR SUCCESS
XBody's goal is to see you and your studio succeed. That is why we don't just sell equipment, but we also provide full business support and implementation help.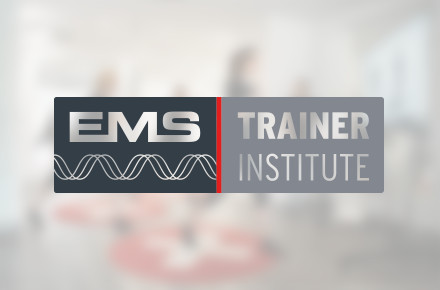 Professional training and education in EMS technology and best practices
Working with clients on a daily basis, the trainers are an essential and important part of XBody's success. This is why we founded our unique EMS Trainer Institute, where trainers learn not just the basics and the usage of our devices, but to supervise and motivate the clients the proper way, and to work along guidelines and rules for maximum results and safety.
Our programs are not only qualifying trainers, but provide business development skills as well, to help your personnel understand business aspects of the EMS concept.
You can maximize your results and turnover with XBody.
Worldwide support and service network
We are proud to provide our partners with global warranties and an outstanding, unique and comprehensive service network globally and locally.
Our Partner Portal contains all information and updates regarding operation and setup, and is available at all times.
We also excel in the speed of personal communication, all support requirements are answered within 2 business days, and our support service is available worldwide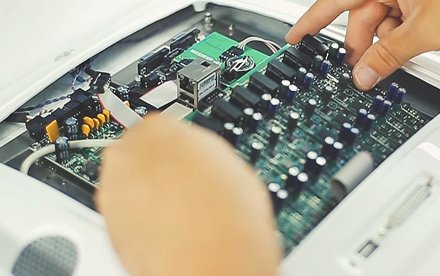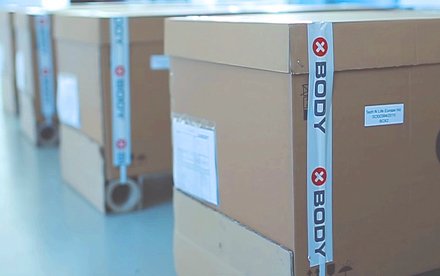 Reliable and fast delivery so you will always get what you ordered on time
We have implemented the SAP Business Management System to serve our partners the most efficient way and in an optimized flow. All orders are processed the same day of submitting, flexible and fast shipping is provided from our extended stock.
We provide business and marketing support to our partners
We are not just selling devices, but help our partners with real-life business plans, Return of Investment calculations, best practices, and valuable advices and recommendations on how to run an EMS business.
Our user friendly Partner Portal includes our Marketing Asset Service that gives you access to our latest marketing materials such as photos, videos and other visual layouts to help you in your business development, as well as provides you with up-to-date design concepts, website templates and elements.
XBody runs global and local strategic integrated campaigns several times a year: we strive to educate people on the benefits of EMS training and the XBody experience in particular.
RAPID GROWTH WORLDWIDE
XBody was founded in 2010 and has been growing ever since. Today, it is one of the biggest global players on the market, delivering value and the highest quality in all aspects.
Our worldwide distributor network
XBody has a rapidly growing distributor and partner network around the world so no matter where you are, you can soon open your dream EMS studio with XBody.
You will not just receive the training devices but all the additional support above – marketing, business, training, etc. so you can focus on what's most important – growing your studio.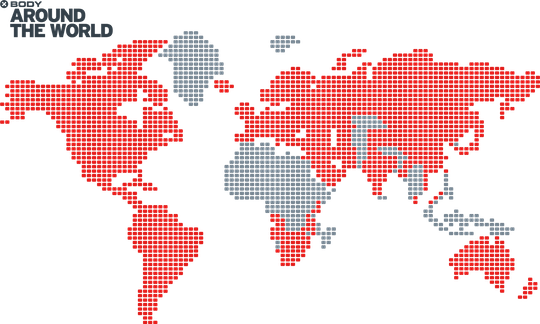 Let's get in touch

WANT TO KNOW MORE ABOUT XBODY EMS TRAINING DEVICES?
Contact us, we will answer your questions and give you a personalized quote for your business needs.