EXPAND YOUR GYM WITH THE SHOP-IN-SHOP MODEL
Boost your fitness business by integrating an XBody EMS studio into your gym as a shop-in-shop concept!
Low investment needs, fast return on investment and high profit margins make it the ideal next step to expand your gym.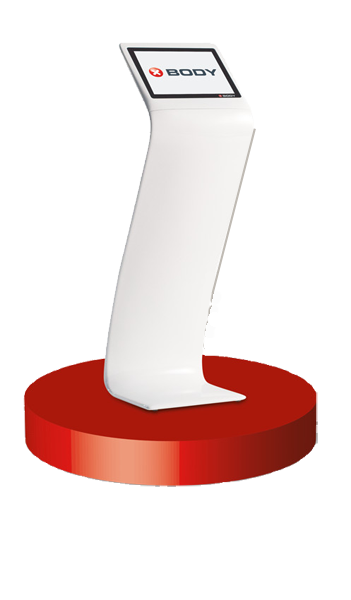 The most profitable way to expand your gym or fitness business
If you are looking to expand your gym and your services with new equipment and opportunities, look no further, adding XBody EMS training devices is the way to go.
Compared to other alternatives for a gym expansion, you can keep your investment costs low and your profit margins high, resulting in an exceptionally high ROI. If you are already running a gym, starting your EMS business is really easy. You don't even have to bother with building new showers and changing rooms, all you need is a large TV or LED screen to start offering EMS as a Group Fitness class for up to 6 clients per training session.
Our shop-in-shop concept is adaptable to all types of gyms and fitness business, any sizes and circumstances, just utilize your empty spinning classroom, a non-used aerobic room or simply an empty space in your gym and start your EMS business now!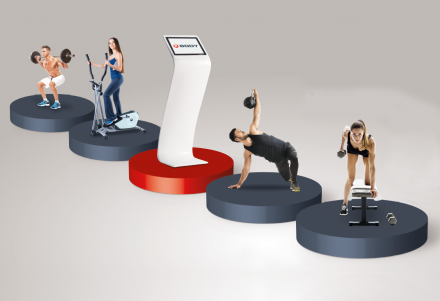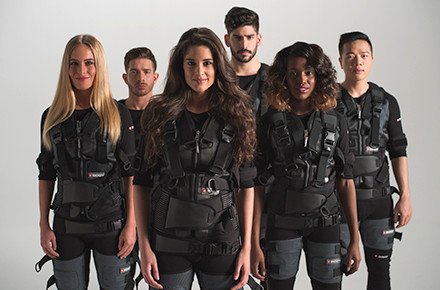 Gain new clients & upgrade your existing memberships
By integrating an XBody EMS studio inside your gym, you can offer your customers a wide range of high-quality EMS trainings (1-on-1 training, group training, functional or sport-specific training and recovery training), resulting in unique services your members cannot get from anywhere else.
You can attract a completely new clientele who were not interested in going to the gym, but who still would like to get fit and healthy in a short, fun, yet effective way. Once they become regular members, you can cross-sell one of your other services to them.
Also by offering such a new service to your existing members, you will have a great opportunity to upgrade many memberships to include EMS training also, resulting in a more invested clientele, with higher customer satisfaction and member retention rates.
New business and training opportunities for your gym
Offer completely new training methods to your clients and open up new business opportunities by expanding your services.
Combine XBody EMS training with any type of functional or sport-specific training (i.e. treadmill, elliptical trainer, TRX, functional training crates and racks, multifunctional walls, running, etc.) and offer complex training solutions for complex training needs.
You can also offer 1-on-1 VIP training, group training classes for up to 6 people and special recovery sessions for safe and fast muscle healing. By transforming some rarely used spaces in your gym, you can maximize your capacity utilization and run your business more efficiently and profitably.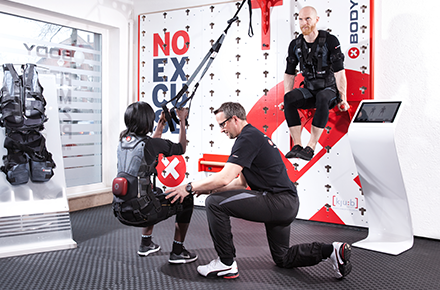 Expand your gym with EMS training
By owning a gym you already have almost everything at your hands to build a successful EMS business. All you need is a training area and the right XBody training equipment and you can start to make money.
Offer new services for your members and attract a completely new clientele by utilizing the new opportunities EMS creates with the Shop-in-Shop business model.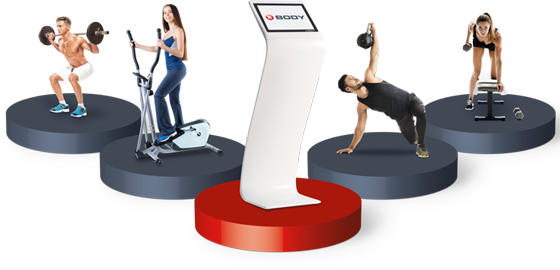 BENEFITS OF THE SHOP-IN-SHOP CONCEPT
Offer EMS training in your gym and grow your fitness business with new opportunities, new clients and increased revenue, resulting in a fast return on investment.
LETS GET IN TOUCH

WANT TO KNOW MORE ABOUT XBODY EMS TRAINING DEVICES?
Contact us, we will answer your questions and give you a personalized quote for your business needs.