TRUSTED. SUCCESSFUL. ECONOMICAL.
Train your clients with the established and award-winning EMS device that is used daily by more than thousand studios around the world. With its multiple built-in strength and cardio training programs, easy to learn touch screen and carefully engineered details, Newave represents wired training at its best.
One of the best selling EMS device in the world,  Newave is the perfect solution for wired one-on-one personal trainings.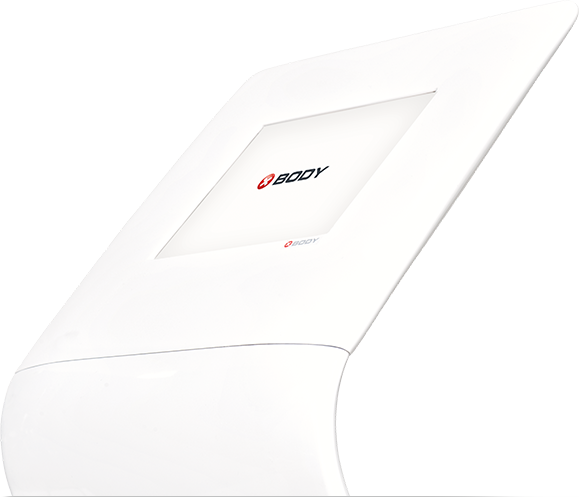 BENEFITS OF NEWAVE
Proven worldwide - Our best seller for many years
Built from the highest quality materials, designed to bring out all the advantages of wired EMS technology. XBody Newave was the first EMS device that combined beauty, ergonomy and efficiency to lead the way in the wired EMS market and its worldwide success stands as the proof of its excellence.
Over the years Newave has been proven to be one of the most popular EMS devices in the world and it's currently used daily in more than a 2000+ studios worldwide. It's modern design, easy to use touchscreen up-to-date training software and continual function updates makes sure Newave is here to stay for the years to come.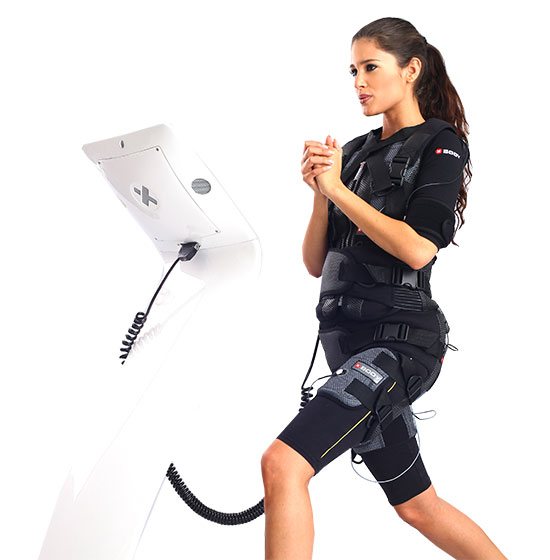 Wired training at its best
XBody Newave's success is largely due to the fact that it approaches traditional wired EMS training from an untraditional angle. It is easy to learn, easy to maintain, it offers a variety of features to help the trainers and it focuses on delivering a truly effective EMS training for the clients.
The innovative, regularly updated software offers multiple video training programs for different training goals, easily customizable training features, client profile management, training statistics, trainer authentication and much more.
Its flexible cable makes sure the connection between our professional training suit and the device is seamless for the clients and the length of the cable lets you perform all type of exercises, from strengthening to cardio training and the relaxing massage as well.
Professional and Economical
XBody devices have been designed and developed to provide trainers and businesses with a professional equipment so they can offer truly effective trainings for their clients.
Newave has proven its durability and reliability over the years. Engineered and manufactured using only the highest quality materials, Newave is one of the most easily maintainable device on the market, that is dependable for years and it offers a very cost-effective solution for any business.

NEWAVE FEATURES
Trusted for many years, Newave has proven its high quality and effectiveness all over the world.
Stands
Multiple stands are compatible with XBody Actiwave, Newave and Newave Med.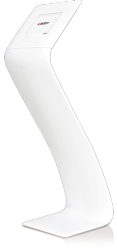 Standard stand
The Standard stand fits in every environment, yet its ergonomic and unique design makes it stand out, and it won't take up more than 2 m² of your space. Due to its light weight, you can transport it easily.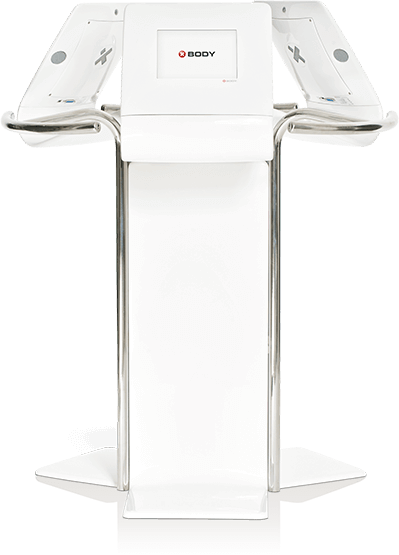 FlowR stand
The FlowR stand makes wired group training easily possible, on the highest level. Installing Newaves to the Flower stand will let you train 3 clients at the same time, but having 3 Actiwaves will give you the opportunity to train up to 3 x 6 clients!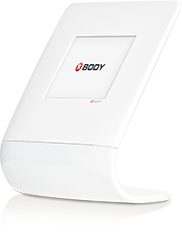 Port stand
The Port stand is always at hand, whether it's a personal training requested in a client's home, or during travel or vacation. It's easy to transport in an elegant suitcase, so the trainer can deliver quality training off-studio.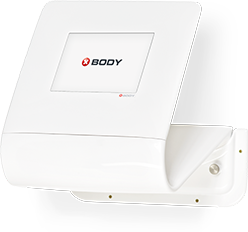 Wall stand
The Wall stand is a perfect combination of a space saving wall fixture and a portable version. Use it fixed on the wall in your studio, and make it mobile with one simple move if needed. The power supply is discretely hidden for a polished look. It is ideal for yachts and cruise ships as well.