PERSONAL, VIP, CORPORATE BUSINESS CONCEPTS
XBody's EMS training devices have proven their flexibility and success in a wide range of business environments.
Offer personal trainings to your clients and "bring the studio" to their house or visit local companies and offer them a corporate training service to keep their employees healthy and fit.
Studio on-the-go personal training
XBody's EMS devices have been designed to be able fit into a suitcase so you can transport and carry them easily, wherever you go.
Pack everything you need for a training and take the EMS studio to your client's house for an exclusive in-house personal training session. They can save the time and hassle of going to a training and you can save the costs of building and running the infrastructure of a studio.
Each of our devices, including Newave Med can be packed away easily, so you can even rely on these business models if you want to run a physiotherapy practice.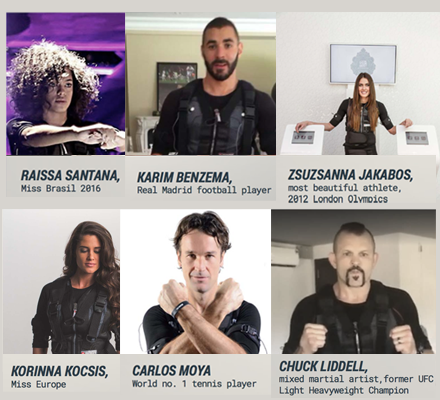 VIP trainings for special needs guests
The need for VIP trainings is constantly growing. Many clients do not want or cannot attend regular group trainings with other people.
These clients want to get fit and healthy just like everyone else however they may have special needs or wants that can make their trainings more complicated or unique. They may be exceptionally busy, famous or they may have special goals or physical attributes that will create special circumstances.
They may need a completely seperate changing room or even a special entrance or they may want you to go to their house so you can do the training session in the comfort and safety of their own home.
Offer corporate training sessions
You can even extend this model to visit local companies who want to offer regular training to their employees to keep them healthy and energetic. EMS trainings are short, yet effective so they are ideal for the corporate environment.
Building a corporate clientele and relying on this business concept can offer multiple clients per day, recurring revenue, and a reliable way to grow your business. You can even build an additional, successful personal training practice by building a connection with the employees and letting them experience the results for themselves.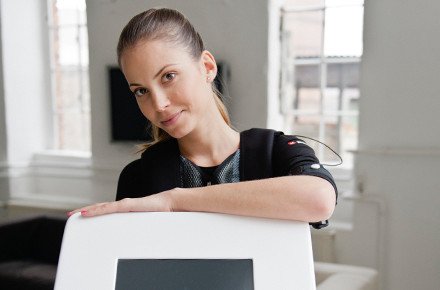 Build your business with the Personal, VIP, Corporate business concept
XBody always offered flexible EMS devices that can make you successful in any business environment.
Take your studio with you wherever you go and train clients in their own homes, grow an on-the-go physiotherapy practice, serve the special needs of your VIP clients or visit companies and build a corporate clientele with a trusted weight-loss and health service that has proven its effectiveness worldwide.
Whatever business idea you may have, XBody's flexibility will help you achieve your goals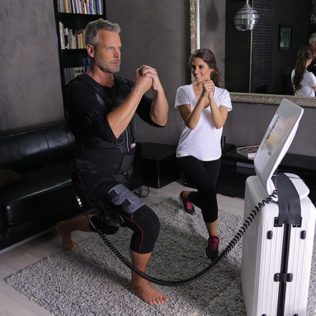 BENEFITS OF THE PERSONAL, VIP, CORPORATE CONCEPT
Use XBody's flexibility and success to offer unique weight-loss treatment services and a studio on-the-go solution for your corporate and special needs clients.
LETS GET IN TOUCH

WANT TO KNOW MORE ABOUT XBODY EMS TRAINING DEVICES?
Contact us, we will answer your questions and give you a personalized quote for your business needs.